The Wag Pad  
Kennel Facilities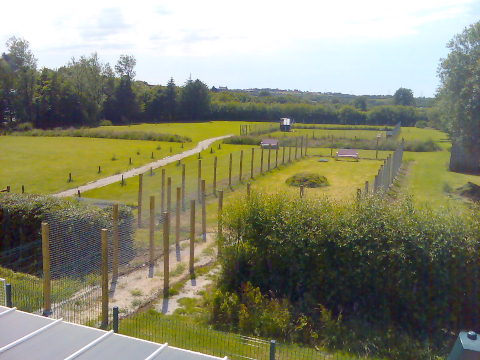 We understand that sometimes kennels can be 
a stressful environment for some dogs, especially for those who have not been in kennels before. 
 Because of this and our natural love of animals we promise to make your dogs holiday 
with us a stressfree and happy stay.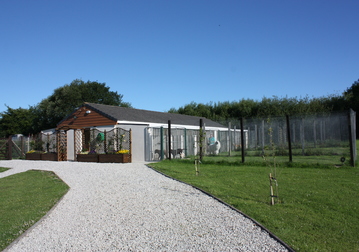 We exercise and walk all of our boarders individually which enables us to build a strong bond between us and them very quickly.  We find that this ensures that they settle in with us and their surroundings much quicker than if they are walked in big groups.  It also guarantees unnecessary visits to the vets when the wrong dogs have been mixed together.  We are however more than happy to socialise our own dogs with any of our guests, please ask if you would like us to. 
 Your dogs will be walked and exercised at least four times a day.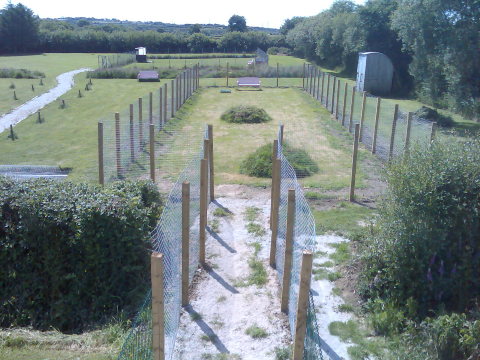 We have 4 very large outdoor secure play areas where we exercise dogs off the lead with their favourite toys. 
We also have numerous large grass gardens attached to the kennels where dogs can run in and out all day long! 
We find that some of our older guests prefer the gardens to suit their slower pace as it means they can come and go as they please rather than running around the playgrounds.   
Some of our boarders like to take a quick dip in our paddling/swimming pool!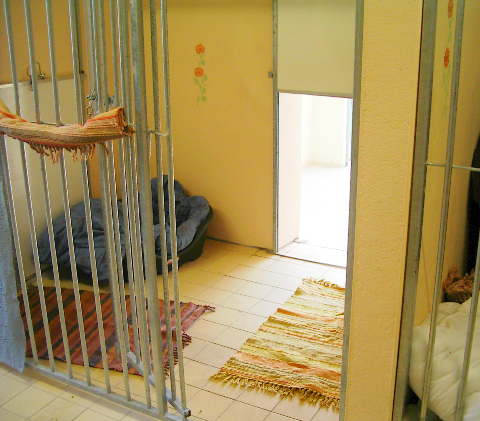 All accomodation has underfloor heating.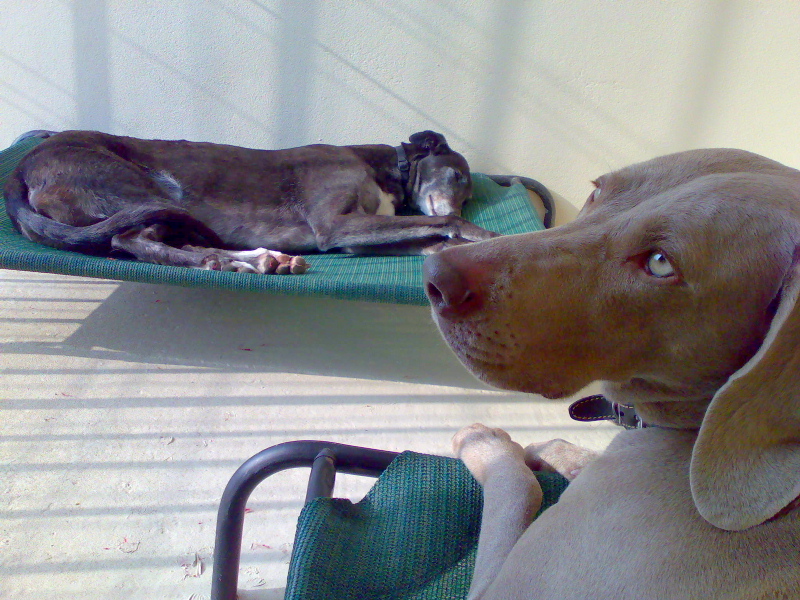 Each kennel has its own outside covered run, complete with raised hammock bed and there are a range of sizes to suit all needs. 
All dogs will receive love and attention everyday. 
We offer 3 acres of secure private land to walk and play with your beloved pet. 
We are happy to give your dogs a bath during their stay with us, please just ask. 
Our kennel design allows us to offer double the amount of accommodation for your pets if required. 
We provide surround sound music and talk radio throughout the day and if necessary at night as well.  
Every night we leave night lights on. 

With all this to offer, your pet will feel cosy and comfortable. The kennel block is nice and warm during winter and cool in the summer, with superb underfloor heating and air flow system at each end of the building. Included in the building is a kitchen/food preparation area and even a doggie shower. With covered outside runs the dogs keep dry during the wet months. We have designed extra large kennel hatches so that larger dogs do not struggle. Our runs and sleeping areas are also much larger than kennel regulations giving dogs lots of space. The whole building has been laid south facing so every kennel will receive sun light and shade during the summer.